October 21 2012
Select behaviour in address bar in Linux
I use control + arrow keys and control + shift + arrow keys for selecting a lot. And as a webdeveloper especially in the address bar. I think it is somehow the default under linux distributions, under OpenSuse anyways, that always all text is selected. I find that very VERY annoying. Because you cannot quickly select (a) piece(es) from the URL. But luckily I found the config setting where you can change this!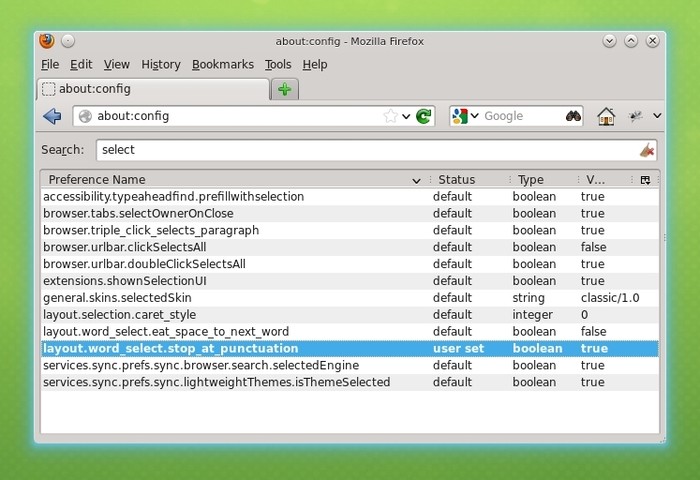 Enable H264 support in Windows
In about:config, enable the value media.windows-media-foundation.enabled. Especially useful if you disable Flash. A lot of video players use a HTML5 player as fallback support only the H264 codec.